Philadelphia homes for sale
Home
Jordan Brody & Co.
Archive for November, 2013
After An Epic Thanksgiving Feast You Need It The holidays can be a drag if you don't take care of yourself in between indulgences.   Keep your energy up with an intense workout & these healthy spots. Hot Yoga Sweat out the toxins & get a rocking workout.  Bonus:  the heated rooms feel amazing in this bitter cold. Amrita Yoga & Wellness 1204 Frankford Avenue Philadelphia PA 19125 Anjali Power Yoga 1519 South Street Philadelphia PA 19146 Hotbox Yoga 4163 Main Street Philadelphia PA 19127 Philly Power Yoga 2016 Walnut Street Philadelphia PA 19103 Juice Bars...Continue Reading!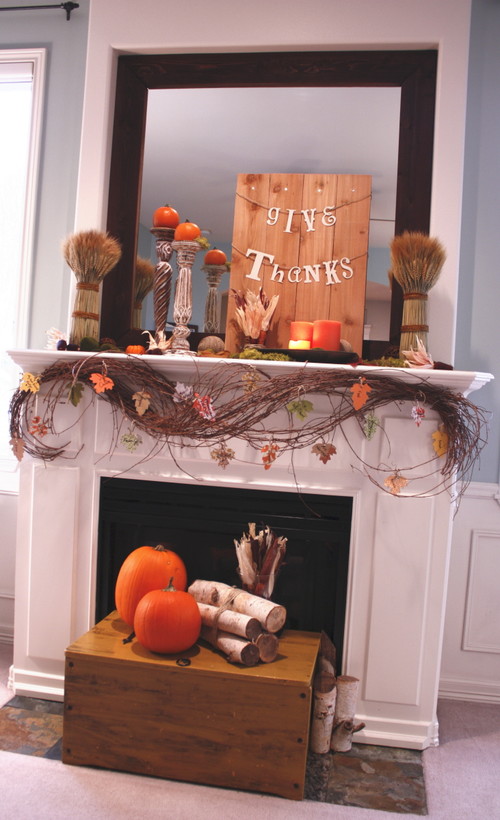 Also, a Fun Turkey Fact By Our Very Own B. Franklin Tomorrow we will eat & drink too much, visit family & give thanks.  We wanted to wish everyone a very Happy (& safe) Thanksgiving.  And, as if we couldn't love the B. Franklin anymore we want to share a small antidote about his love for the noble turkey. A humorous excerpt from a letter that Benjamin Franklin wrote his daughter where he waxes poetic about the turkey vs. the bald eagle...Continue Reading!
So Enjoy It While It's Here Tomorrow, some of us get to celebrate two beloved holidays:  Thanksgiving & Hannukah.  This holiday mash up has spawned revamped classics that will make you do a double-take. 1. The Menurkey Menorah This gem is made right over the bridge in New Jersey.  You can order one here.  It won't make it in time but you never know when you will need a Menurkey. 2. This "American Gothic"/Thanksgivvukah Mash Up Poster by Modern Tribe You can order this along...Continue Reading!
Shop in Style on Black Friday Plus Early Birds Will Get Lululemon Deals Have you Uber'ed yet?  No?  You most definitely should.  All you need is a smartphone & the app.  You don't need to call.  You don't need to plan.  You don't need to have cash.  Its like having a limo driver at the tips of your fingers.  You can even split the cost with your fellow riders as long as they have Uber too. I received an email last night...Continue Reading!
What Kind of Cap Rates To Expect in Different Philly Locations & the Burning Question:  Can Investors Have Both? Over the years Jordan Brody & Co. has carved out a niche specializing in working with developers & investors.  New construction developments are pretty easy for an experienced developer to value due to the known variables of acquisition cost, the cost to hold & using comparable sales in the neighborhood to value the finished product.    Multi family real estate has its...Continue Reading!
Philly Real Estate Hotspots in 2013 Philly Mag recently compiled a ton of data on where people are buying & who they are.  The information may surprise or delight you but it matches right up with the trends we've been seeing. 1. Graduate Hospital Graduate Hospital along with it's southern neighbor Point Breeze has been a hotbed of residential activity.  Buyers priced out of Rittenhouse Square started looking south 10-15 years ago & saw opportunity in a neighborhood full of empty homes &...Continue Reading!
Get Your House Ready in Advance & Save Your Sanity....The Holidays Are Upon Us The holidays are fun but can be very stressful especially if you are hosting or entertaining.  Getting your home ready in advance makes it so much easier & leaves more time for celebrating. Contemporary Staircase by Columbus Photographers Julie Ranee Photography 1. Clean & De Clutter Vaccum, dust, tidy up & get rid of clutter.  If you have nosy friends or family hide whatever you don't want people to see....Continue Reading!
328 Queen Street #3 Available Immediately!  $1575/Mo. & Pet Friendly !  Best Block in Queen Village! Ignore the mess!  The property is now professionally cleaned & vacant.  Landlord is looking into ventless washer dryer options for a potential pre move in install & will be painting the unit a neutral color!  Contact us today for a showing! Come see this beautiful condo in the heart of one of Philadelphia's favorite neighborhoods- Queen Village! This second-floor unit features recent renovations, including granite countertops and...Continue Reading!
4 Left at 3rd & Cantrell:  Whitman's Latest Development WITH Two Car Parking As of today we have 4 sold, 1 pending & there are 4 left.  Construction is cruising along & the homes are beautiful.  They also offer great value with 2 car parking & a 10 year tax abatement.  There are numerous benefits to new construction besides being move in ready.  You'll have all brand new mechanical systems, appliances, windows & roof which means a smooth running energy efficient home....Continue Reading!
Gorgeous Historic Building in Rittenhouse Square Ready for Occupancy January 1, 2014 Want to be among the first residents of the latest boutique brownstone building just steps off legendary Rittenhouse Square?  Want to live a stones throw from the brand new Tria Taproom, Vernick & all the bars, restaurants, shopping & nightlife Rittenhouse offers? These brand new apartments are spacious, modern & tastefully appointed for the discerning resident. A seamless blend of old & new, each unit boasts recessed lighting, white oak...Continue Reading!