Philadelphia homes for sale
Home
Jordan Brody & Co.
Archive for August, 2014
7 projects if you really want to get down & dirty Summer growing season is coming to an end, however, a gardeners work is never done. For those of us who love to garden that is not such a bad thing! This is what I'll be doing to get ready for winter & next season. 1. harvest herbs to dry or freeze (flowers too) Drying Herbs - If you have woodier herbs like thyme, rosemary,sage, oregano or lemon verbena growing in your garden these are great...Continue Reading!
completely renovated home on a great block in brewerytown! Everyone says Brewerytown is booming!  Get in ground floor with these completely renovated home with a modern look fresh on the market for under $175,000! Perfect for a first time homebuyer. First time home buyers should check out our write up on rent vs. buy & plug some numbers into the calculator. You just may find that buying is more affordable! 1264 n. dover street details: $169,000 3 beds/1 full bath/1 half bath 1,000 square foot $449 annual taxes Hardwood...Continue Reading!
the symbolic end of summer is, like, 10 days away Where did summer go?!? Can you just feel it slipping through your fingers? I can & I don't like it one bit. So I did what I do whenever I feel overwhelmed by something. I put pen to paper & I started a list. I made a list of all the things I feel like I need to do at least once before summer is over. 1. eat a lobster roll Lobster rolls scream summer & with...Continue Reading!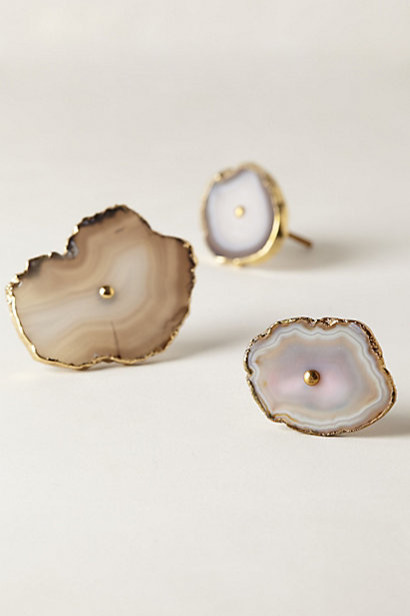 rolling stones: give your home an infusion of earthy glamour I am continuously inspired by nature so it's no surprise that I love to decorate my home with natural elements. Agates & geodes are so breathtakingly beautiful they look like an artist should have made them when in reality they come right from the Earth. These gorgeous hunks of sparkling rocks are showing up everywhere from drawer pulls to light fixtures. knobs Anthropologie's Swirled Geode Knob - $18.00 coasters Z Gallerie Coasters - $39.00 book ends West Elm Agate Bookends...Continue Reading!
new construction home (only 1 year old) with 2 car parking This home, located on a great section of Manayunk Avenue, has so much curb appeal & is chock full of amenities. Gas fireplace, rear deck, new construction & TWO CAR PARKING just to name a few. Want to check it out? Send us an email & we'll set you up on a private showing. 4501 manayunk ave details: $400,000 2,200 square feet $818 annual taxes New construction Tax abatement Parking for 2 cars Gas fireplace Walk out fully finished basement Rear deck...Continue Reading!
pristine new construction home in pennsport This incredible NEW CONSTRUCTION home is located in the beautiful Pennsport section of South Philly! The main floor features a natural light-filled living room, large windows, hardwood floors, and plenty of space. The spacious kitchen features high-grade granite counter tops, stainless steel appliances, and plenty of cabinet space. Downstairs, the fully finished basement makes for an incredible den or entertainment room, with plenty of natural light and tile floors. A convenient half bath and laundry...Continue Reading!
906 n. 4th street now listed for $650,000 Price reduction for one of my favorite listings! Modern look, three story, unique facade, open floor plan, large windows & clean lines lend a contemporary feel with finishes that add a European flair.  The open floor plan & huge chefs kitchen will make cooking a simple dinner or entertaining a crowd a breeze (get a load of that Smeg Range). Natural light streams in through the large windows accentuating the already open & airy feel. There...Continue Reading!
shibori: a japanese dyeing technique kind of like tie dye I love trying a D.I.Y even if the results are less than stellar. All my favorite blogs are showing off these amazing Shibori creations that I can't stop thinking about. Technically, Shibori is a tie dye technique but the look is a lot less psychedelic & a tad more refined...but not TOO refined. Most of what I've seen uses indigo (which I'm totally trying next) but I don't keep that on hand. That being said, I never want...Continue Reading!
philadelphia residential real estate market snapshot We put together residential sales data comparing July 2013 & July 2014 for the neighborhoods we work in most frequently.  If we overlooked your zip code shoot us an email & we'll put the data together to send to you.  zip code legend: 19102 - Rittenhouse Square & Avenue of the Arts 19103 - Rittenhouse Square, Fitler Square & Logan Square 19106 - Old City, Society Hill & Washington Square 19107 - Washington Square West, Chinatown & Loft District 19146 -...Continue Reading!
the desire for low maintenance finishes holds strong The perfect blend of form & function a backsplash is the quiet work horse of the kitchen. A well chosen backsplash unifies kitchen finishes & beautifies the space all while protecting your walls from inevitable spills & splatters. Anyone who has taken on the task knows that cleaning grout is a pretty intensive process & something you really have to keep on top of to prevent it from looking dingy or, even worse, staining. I've got some...Continue Reading!