Fireplace Maintenance

Traditional Living Room by Lincolnwood Design-Build Firms Airoom Architects-Builders-Remodelers
It's been a tame winter here in Philly.  Minus one big snow storm the weather this winter has been manageable with temperatures lingering in the 30s and 40s.  Still, the chill of winter nights and the occasional below freezing days have us keeping our gloves and scarves handy.  With at least a month left of cold temperatures those who use their fireplaces have plenty of time to take advantage of the cozy warmth.
If you have a fireplace, be it electric, gas or wood burning – daily, monthly and annual cleaning and maintenance are crucial to the function and safety of the fireplace.  While some types require less work than others, all working fireplaces must be properly taken care of.  Below, we've highlighted the basic cleaning and upkeep required for electric, gas or wood burning fireplaces.
---
Gas: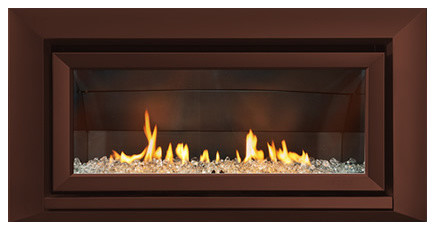 Gas burning fireplaces are the best of both worlds for home owners.  The convenience of less cleaning required and no need to collect and chop wood are desirable features for those looking to install or convert from wood burning.  While overall the upkeep required for gas fireplaces is significantly less than that of wood burning, there are still steps required to maintain the efficacy and safety of the fireplace.  If you have a gas burning fireplace in your home, we recommend the following:
Clean both sides of glass monthly.
Check gaskets monthly for cracks or missing pieces.
Have a professional clean, adjust and inspect annually.
On a regular basis, ensure all bolts, screws etc. are fitted tightly – unsecured doors can release carbon monoxide. Check outside vent for clogs from leaves and debris.
Electric: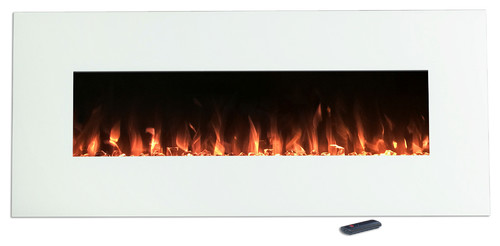 Electric fireplaces require the least amount of maintenance and are quickly becoming the most popular option for new construction and renovated homes.  While there is barely any cleaning required, electric fireplaces must be plugged in properly with appropriate cords and outlets.  Using faulty cords or multiple extension cords are a recipe for an electrical fire and should not be taken lightly.  If you have an electric burning fireplace in your home, we recommend the following:
Clean dust and vacuum inside/outside of the firebox. Clean glass as needed with dish washing liquid or any other mild, non-abrasive cleaning product.
Dust can be cleaned easily with brush attachment from vacuum cleaner.
Replace bulbs every 2 years or sooner if needed.
Use basic safety procedures for an electric appliance. Do not use old or damaged cords and keep flammable objects at a safe distance.  Important Note: Electric fireplaces must be grounded!
Wood:
There's nothing like a traditional wood burning fireplace.   Many enjoy the sound, smell and even the work that goes into chopping the wood.  Unfortunately, wood burning fireplaces require the most upkeep and maintenance and can be very dangerous if not taken care of properly.  If you have a wood burning fireplace in your home, we recommend the following:
Dispose of ashes daily – never use a standard vacuum and make sure ash is completely cooled before cleaning.
Clean glass and any other exposed surfaces on a regular basis.
Check the chimney monthly for clogs and leaks.
After the end of the cold season every year, hire a professional to thoroughly clean the fireplace and chimney.